Spend Quality Time with the Most Important Woman in Your Life on this Special Day
Mother's Day is an opportunity to honor and celebrate the amazing mothers in our lives. It's a day to show appreciation for their selflessness, love, and unwavering support. And what better way to celebrate Mother's Day than spending quality time with the most important woman in our lives? Here are some activities people can do with their mothers on this special day.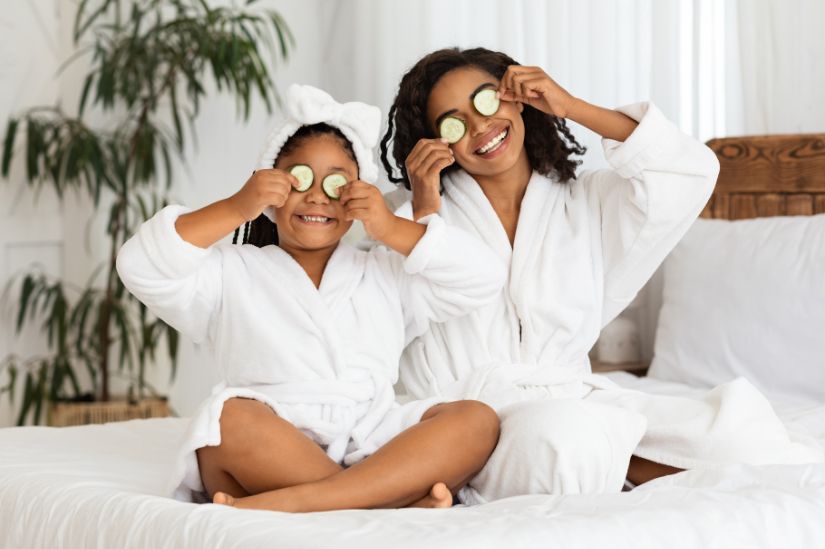 Go for a nature walk: Take a stroll through a park or nature reserve and soak up the beautiful surroundings. This is an excellent way to get some fresh air and exercise while enjoying each other's company.

Have a picnic: Pack a basket of your mother's favorite snacks and head to a nearby park or beach for a picnic. Spend the afternoon relaxing and catching up over some delicious food.

Attend a cooking class: If your mother is a foodie, consider attending a cooking class together. This is a great way to learn new recipes and techniques while bonding over a shared love of food.

Enjoy a spa day: Treat your mother to a day of pampering and relaxation. Book a massage, facial, or mani-pedi, and spend the day rejuvenating your mind and body.

Have a movie marathon: Snuggle up on the couch and binge-watch your favorite movies or TV shows. Don't forget to stock up on some delicious snacks to make the experience even more enjoyable.

Take a trip down memory lane: Spend some time looking through old photo albums and reminiscing about favorite memories from the past. This is a great way to reconnect and appreciate your journey together.

Go on a shopping spree: Spoil your mother with a shopping spree at her favorite stores. This is a great way to bond over a shared love of fashion and style.

Take a dance class: If your mother loves to dance, consider taking a dance class together. This is a fun and unique way to spend time together and learn some new moves.

Volunteer together: Give back to the community by volunteering at a local charity or nonprofit. This is a great way to positively impact the world while strengthening your bond with your mother.

Host a family game night: Bring the whole family together for a night of board games, card games, or charades. This is a great way to create new memories and have fun as a family.
Mother's Day is a special day to celebrate the amazing mothers in our lives. These activities provide a great opportunity to bond, create new memories, and show your mother just how much you appreciate her. No matter which activity you choose, make sure to cherish the time spent with your mother and create memories that will last a lifetime