Rufus Blaq is an accomplished and accredited rap artist, singer, songwriter, and producer best known for his Billboard Hot 100 single, "Out of Sight."   
Rufus Blaq (Rufus Moore) was born in Youngstown, Ohio, on August 26, 1972. As a young child, he took up piano and taught himself how to play chord progressions. He was introduced to hip hop by his uncle, a Youngstown local DJ, who frequently played Cold Crush Brothers and other pioneers in the rap game.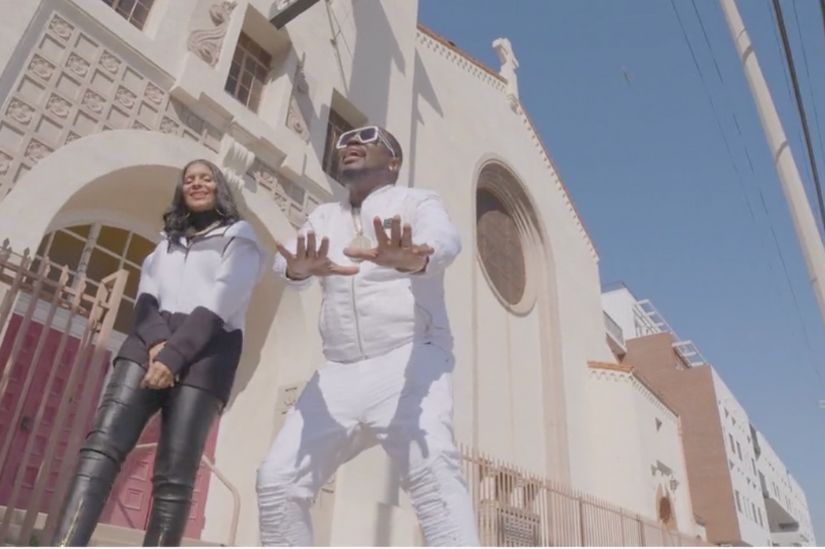 In 1993, Blaq started writing for rap groups Kronic (signed to RCA Records and Lil Zane was a member) and hip-hop group Another Bad Creation. While writing for Cartoon Kaperz, Rufus was introduced to Chad Elliot. Blaq worked with Elliot on Bobby Brown's artist, Stylez.
In 1997, Blaq had success with Salt-n-Pepa's singles "Gitty Up" & "R U Ready" as a songwriter and featured artist. "Gitty Up" peaked at 31 on Billboard's Hot 100 Chart.  
Blaq was signed to Jimmy Jam and Terry Lewis' label, Perspective/A&M Records, and soon after he released his 1st debut album "Credentials." In 1998, Blaq's song "Dance for Me" was featured on the hit motion picture soundtrack, "How Stella Got Her Groove Back." The Album peaked at #8 on the Billboard 200 Chart. Additionally, Blaq co-wrote and did vocals on the record "Ten Wife Commandments" on Faith Evans' album featuring Notorious B.I.G. called, "The King and I." Blaq achieved his first #1 Billboard Hot 100 single in 1999 with Destiny Child's "Jumpin Jumpin." He co-wrote the hit song with Chad Elliot and Beyoncé.
Blaq has written, co-written, produced, and arranged songs for a number of artists including Olivia, Angie Stone, Faith Evans, Destiny's Child, Bow Wow, Omarion, Marques Houston, Salt-n-Pepa, Queen Latifah, Tichina Arnold, and B2K, just to name a few.
Over a period of more than 30 years, Rufus Blaq has not only maintained a steady flow of new music throughout his career, but he appears to have no intention of stopping. Blaq is currently writing and co-executive producing both Mila J and Salt-n-Pepa's new albums. He recently debuted his new Gospel single, "Jesus," featuring his new artist Bink. This song also features a guitar solo from Darrin Jackson, his new up-and-coming artist. 
Blaq is also working on his new Gospel album, "Holywood." He has teamed up with Reggae, Dancehall, and Hip-Hop Legend Mad Lion to form a group called Blaq Lion. Their single, "50K" dropped last year in 2022.  
Rufus Blaq is honored to be called, chosen, and given the platform to share his gifts with the world.
Go to Impact TV's official Instagram page; @WatchImpactOfficial on Easter Sunday to watch the live stream.