Soul Food Dish of the Day: Southern Caviar
The recipe for this episode is Southern Caviar. Chef Nancie's southern take on a bean salad. For this recipe, we are using lots of fresh ingredients and fresh herbs!
Southern Caviar can be served as a dip, salad, vegetable side dish or salsa. It's bursting with flavor and perfect for tailgating or a game-day party. A very delicious dish that you can eat with tortillas!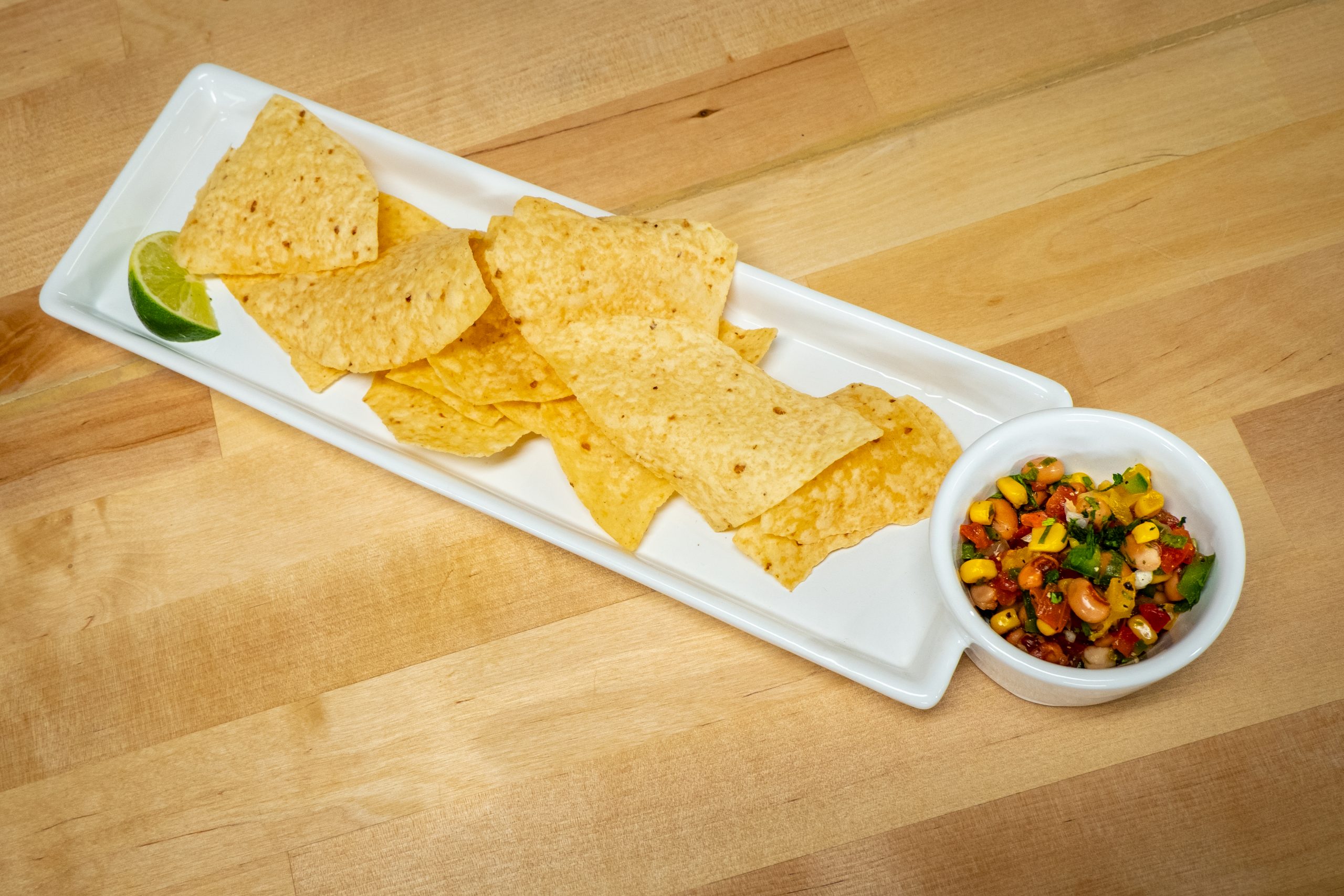 PREP TIME
20 mins
Total Time
20 mins
INGREDIENTS
Dip Ingredients
1 ½ cups 15 oz can of drained and rinsed black-eyed peas
15 ounces canned black beans drained and rinsed
1 ½ cups fresh tomatoes finely chopped and drained, or a 15 oz can of drained and rinsed petite diced tomatoes
1 ½ cups fresh corn kernels or a 15 oz can of corn drained and rinsed
½ cup Vidalia onion finely diced
1 medium red bell pepper finely diced
1 medium green bell pepper finely diced
1 medium yellow or orange bell pepper finely diced
2 jalapenos seeds and ribs removed, finely diced, if you like heat include the seeds and ribs
½ cup finely diced cilantro or parsley
1 avocado seeded and chopped, *wait to add this until you are ready to serve
Dressing Ingredients
4 tablespoons fresh lime juice
1 tablespoon red wine vinegar
2 cloves garlic grated
4 tablespoons extra virgin olive oil
1 teaspoon kosher salt or to taste
¼ teaspoon ground black pepper or to taste
INSTRUCTIONS
Add all dip ingredients except the avocado to a large colander to drain. When the mixture has finished draining, add all ingredients to a large bowl and mix to combine.
Combine the dressing ingredients in a mason jar and shake well. Add to the dip and mix well.
Just before serving, add the avocado, taste and add additional salt and pepper if needed, and combine. Serve cold or at room temperature.
Store this dish tightly covered in the refrigerator for up to four days. Leftovers are delicious and even better the next day. Do not freeze.
For more on Chef Nancie, visit her site here.