Stories
Changing the Game for Black Americans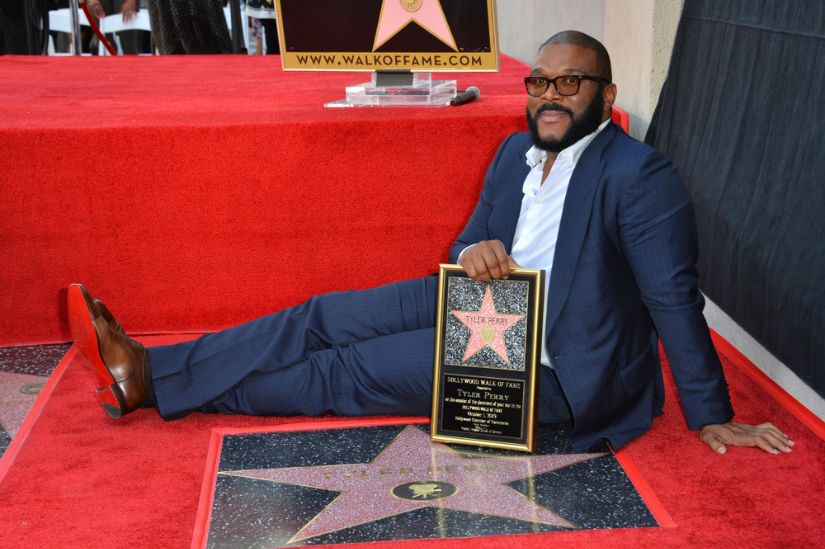 The mastermind behind 24 feature films, 20 stage plays, 17 television shows, two New York Times bestselling books, Tyler has built an empire that has attracted audiences and built communities, from the Tyler Perry Studios home base in Atlanta, Georgia, throughout the world.
Celebrated "among the pantheon of today's greatest cinematic innovators," his unique blend of spiritual hope and down-home humor continues to shape his inspiring life story, connecting with fans across the globe and always leaving space to dream.
Tyler's legacy is the modern epitome of the American dream. Born and raised in New Orleans, his childhood was marked by poverty and a household scarred by abuse. Saving every last dollar, Tyler staged the play for what he hoped would be a packed audience, but the seats remained empty. Never would he have imagined that six years later, that same play would sell out a local run, forcing the production to move to the acclaimed Fox Theatre in Atlanta, or that in 2015, his original play, Madea on the Run, would be sold out in theaters nationwide.
In 2007, Tyler expanded his reach to television with the TBS series House of Payne, the highest-rated first-run syndicated cable show of all time, which went into syndication after only a year. His follow-up effort, Meet the Browns, was the second-highest debut ever on cable – after House of Payne.
In late 2012, Tyler teamed up with Oprah to bring scripted programming to her cable network, OWN and launched the half-hour sitcom, Love Thy Neighbor, and the hour-long drama, The Haves and The Have Nots, which made its debut in 2013 and has continued to break ratings on the network. In recent years, Tyler has stepped out from behind the camera, starring in several films.
Not one to rest on his successes, in 2015 Tyler Perry Studios announced plans to expand operations in Atlanta with the acquisition of Fort McPherson. The studio, which was already home to the production of over 15 films and almost 800 episodes of Tyler's five television series, has now made a home on over 330 acres. With that, Tyler Perry Studios welcomes more than 400 job opportunities to the Atlanta community across Tyler's productions, as well as major feature films and television shows.