Stories
Fall Recipes for Heartwarming Family Moments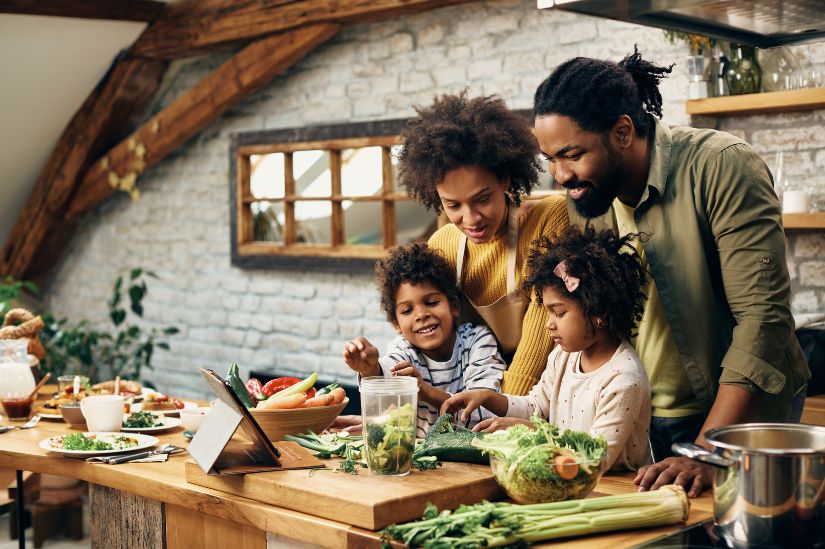 As the leaves turn vibrant shades of red and gold, and the air becomes crisper, it's the perfect time to gather your family for some heartwarming moments in the kitchen. Fall brings with it a bounty of seasonal ingredients and an opportunity to create cherished memories through cooking. In this blog, we'll delve into a collection of kid-friendly fall recipes that will not only warm your taste buds but also strengthen the bonds between generations.
1. Apple Cider Pancakes: Breakfast Bliss What's a better way to start a fall day than with the aroma of apple cider pancakes? Get the kids involved in mixing the batter and drizzling maple syrup, and watch as the kitchen becomes a hub of excitement.
2. Pumpkin Soup in Bread Bowls: Wholesome Delight Transform pumpkin into a delightful soup served in freshly baked bread bowls. Let the little ones assist in carving out the bread bowls and enjoy a meal that's not only delicious but also visually impressive.
3. Butternut Squash Mac and Cheese: A Creamy Twist Upgrade the classic mac and cheese with the sweetness of roasted butternut squash. The kids can help with mixing, grating cheese, and enjoying the creamy goodness.
4. Autumn Vegetable Sheet Pan Dinner: Colorful Creations Turn dinner preparation into an art project by creating a vibrant sheet pan filled with autumn vegetables like sweet potatoes, Brussels sprouts, and carrots. Let the kids arrange the veggies and drizzle olive oil for a simple yet delicious meal.
5. Caramel Apples: Sweet Treats and Sticky Fingers Nothing says fall like caramel apples! Set up a caramel dipping station with various toppings like crushed nuts, mini chocolate chips, and sprinkles. The kids will have a blast dipping and decorating their own apples.
6. Pumpkin Spice Energy Bites: Nutrient-Packed Snacks Whip up some energy bites that are not only tasty but also nutritious. Let the kids roll the mixture into bite-sized balls, creating a fun and interactive cooking experience.
7. Turkey and Cranberry Quesadillas: Thanksgiving Twist Put a fall twist on a classic quesadilla by filling it with leftover turkey and cranberry sauce. This recipe is perfect for using up Thanksgiving leftovers and involving the kids in assembling their own quesadillas.
8. Harvest Trail Mix: Snacking Adventures Gather a variety of fall-inspired snacks like pretzels, dried fruits, nuts, and mini pumpkin candies to create a harvest-themed trail mix. Let the kids customize their mix and enjoy it during movie nights or outdoor adventures.
Conclusion: Fall is a season of change, and what better way to embrace it than by creating delightful dishes with your family? These kid-friendly fall recipes not only warm the heart and the stomach but also foster togetherness and memories that will last a lifetime. So, gather your aprons, gather your loved ones, and embark on a culinary journey that's as heartwarming as the season itself. Happy cooking and happy fall!